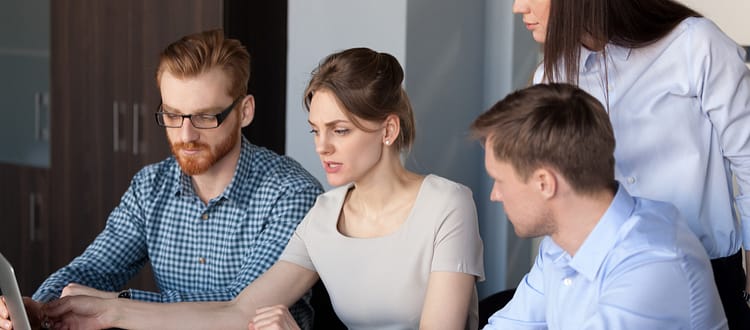 How a cyber escape room strengthens knowledge retention
People are your organisation's first line of defence against cyber security threats, yet the training methods often leveraged fail to engage people properly.
It is not enough to bring your team into a room and provide lectures or videos on recognising and defending against cyber security threats. I am sure many people, yourself included, spend these training sessions watching the clock and thinking about the backlog of work.
So, you need a creative approach to truly engage your team with cyber security best practices and ensure their learnings stick.
Why do people forget lectures on cyber security?
A cyber escape room is more than a team-building exercise. It aims to improve knowledge retention by gamifying cyber security training.
Memory is a tricky business. Based on the Ebbinghaus Forgetting Curve, a regular lecture will see retention drop to 58% of the material covered after only twenty minutes. That means a person's recollection of the password hygiene section is already patchy at best. One way to mend this is by creating scenarios where people must periodically recall their knowledge, but this is still not enough.
Have you ever wondered why you can recall the lyrics to your favourite song but only remember a few details from yesterday's meeting? It is because not all knowledge holds the same value in our brains. You are more inclined to remember your favourite song than a long training session you felt wasted time.
Additional factors include the material's complexity, how someone teaches it, how much we value the information and even how tired, hungry or stressed we feel. So, how can you boost knowledge retention rates?
Encouraging people to collaborate on issues and learn as a group effectively ensures they retain knowledge. A cyber escape room provides an excellent environment for learning (and retention) compared with lectures or individually-completed computer-based modules.
How does a cyber escape room work?
Cyber escape rooms provide training on cyber security best practices in a team-building environment. You can choose from a set of different modules or request customisations to align the activities to your team's interests.
A few of the topics covered in training include:
Password hygiene

Phishing emails

Social media rules

Securing sensitive data

Remote working

Social engineering
Your team can partake in cyber escape rooms physically or virtually; both offer the following and will look something like this:
A

physical cyber escape room

transforms your meeting rooms into an interactive and engaging training session on cyber security threats. Each team will need to complete cyber security tasks to escape the room.

A

virtual cyber escape room

achieves the same goals as a physical cyber escape room, enabling your team to collaborate remotely if not everyone can make it into the office.
Engage your staff with a cyber escape room
Our Cyber Escape Rooms are a tried and true method of ensuring your team gain and retain valuable cyber security and awareness knowledge. Whether working remotely or finding a cause to get the team back together, our virtual and physical Cyber Escape Rooms are fully customisable to suit your group. You can book a preview session to learn more about the experience.